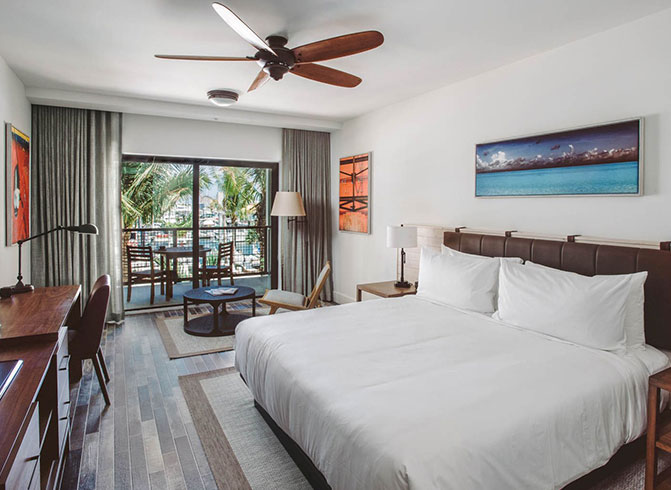 Choose the Luxe Life
With stylish seafaring vibes and scenic waterfront views, The Perry Hotel is an ideal escape from the hubbub of Duval Street in Old Town Key West. Take a break from your boat and experience modern luxury with a nautical twist right here on Stock Island.
Testimonials
Waterfront Relaxing
"Very dog friendly—two dog parks, dog walker, and sitter. New small hotel located within a beautiful marina with big rooms and well trained staff who always said hi and asked if we needed anything. Two outside bars which surround the pool and fire pit which over looks the marina. We also found it to be very quiet, close to the airport but not to close and easy access to the ocean."
- Gerard Gloucester
Testimonials
An Amazing Hotel
"This hotel was perfect. The room was fantastic—designed perfectly—and the rooms overlooking the marina have great views. I ate at the indoor restaurant and the food was amazing. I will definitely return."
- Gordon D.
Testimonials
Best Place to Stay in Key West
"As the title says, this is the best place to stay in the Key West area. The location is perfect and beautiful. This property was simply perfect in all aspects—cleanliness, customer service, ease of parking (free and plentiful), views of the marina, and the onsite restaurant offered great seafood at very good prices. Definitely one of my top 3 hotels ever."
- Raulc10
STAY aboard INSTEAD
Would you rather feel the calm current of the ocean beneath you as you sleep? Then choose one of our 220 state-of-the-art boat slips.