The Stock
Island Gazette
Whether you're a born-and-raised conch, a freshwater conch, or a total novice to Key West, our handy blog is sure to have tips and tricks for experiencing the very best of Stock Island. Check back often for new posts.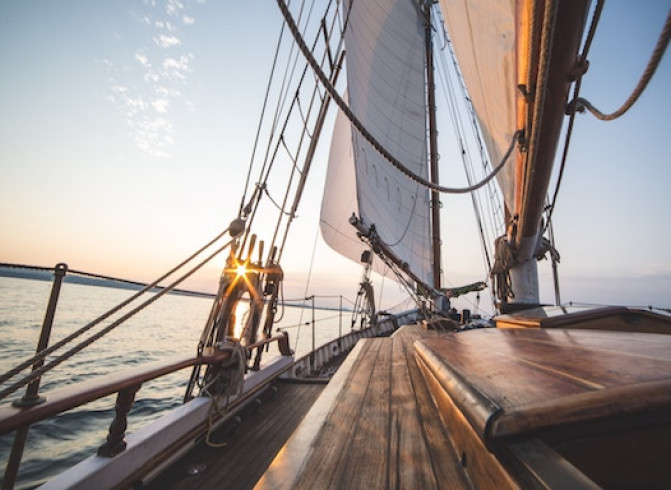 Elite Fleet 2018 Award Recipient
01/03/2019
We are proud to announce that the highly respected Marinas.com has awarded us with an Elite Fleet award for 2018. Every day at Stock Island Marina, we aspire to deliver the highest level of hospitality to our wonderful guests. ..
We are honored to accept this award and to continue redefining the boating experience for our guests. All of our reservations feature world-class amenities in an unbeatable environment, including bath houses, laundry facilities, shuttle service, pool access, water, pump-out services, and more. Come experience our warm welcome for yourself—we'll assist you with every part of your nautical adventure and more. Experience Key West the way it is meant to be enjoyed. The vibe may be laid-back, but we are anything but when it comes to pampering you and your fleet.
Read More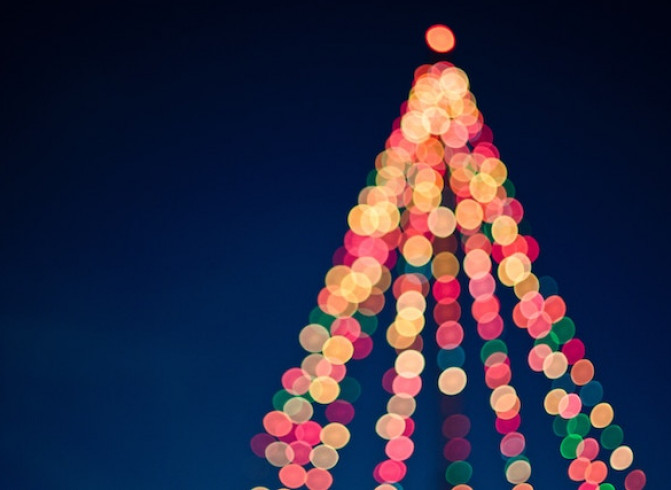 Spirited Stock Island
12/01/2018
As the sun rises over the gentle waves of the Atlantic Ocean, the morning mist parts to reveal one of America's greatest treasures, Stock Island. Experience firsthand the rustic charm and natural beauty that draws travelers from across the globe. Celebrate our rich history and irresistible culture at the I Love Stock Island Festival, happening from December 7th - 9th. ..
Join locals and visitors alike for three jam-packed days of festivities. There will be concerts, culinary events, a 5k run, and more. However, our favorite event is the Lighted Boat Parade, taking place on December 7th. Revelers can bask in the festive glow while watching from the docks of Stock Island Marina. Come early to take advantage of our tasty happy hour at Matt's & Salty Oyster, as well as multiple bars and concessions throughout the property. We are also hosting a shine at your slip competition throughout the month. Make sure to check out the magnificently decorated vessels in the marina. Judging takes place on December 18th and the winners will be announced at our exciting holiday party. Hopefully, you'll be joining the celebrations! After all, 'tis the season.
Read More
Feel the Speed at the 38th Annual Key West World Championship Super Boat Races
11/05/2018
Are you ready to feel the heart-pumping action of the 38th Super Boat International World Championship? Few sporting events provide fans with an up close and personal adrenaline rush like this one. The race course is six miles long, and the powerboats will be reaching speeds above 140 mph...
It's one of the fastest races in the world, where top boat racers show off their high-speed aquatic skills. Watch from various shoreside locations or opt for magnificent boat views. Festivities kick off November 4th with the opening of Race Village and the Boat Parade down Duval Street. November 11th is the final day of racing, and the winners will be announced at the Race Award Presentation. Stunning Key West is the annual host, and we couldn't think of a more exceptional location to experience this thrill-ride in person. If you are lucky enough to attend, make Stock Island Marina your home base. It's a wonderful way to experience the revved-up energy while also enjoying our unique village.
Read More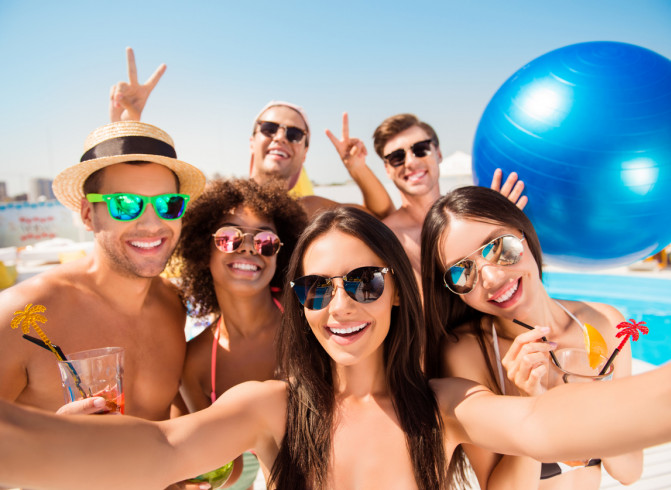 Fantasy Fest, The Ringmaster's Pool Party & More!
10/01/2018
Unsure of what to do this Halloween? Consider joining us in Key West for one of the most magnificent celebrations in the country. Fantasy Fest draws costume-clad partygoers from across the globe each year for an unforgettable 10-day party. It has been ranked one of the best Halloween-themed gatherings in Florida since being created in 1979. ..
On October 22nd, throw on your swimsuit for the Ringmaster's Pool Party at The Perry Hotel Key West located within the Stock Island Marina Village. Circus-themed drinks, live music, strongman photo opportunities and more will be at your fingertips. What could be better than a pool party for fall? Our favorite local band, Patrick and the Swayzee's, will be playing vintage-inspired tunes setting the mood for fun. Stay an extra couple of days to explore the local attractions like eco-boat tours, snorkeling, fishing, and more. We'll be saving you a spot in the sun, see you soon!
Read More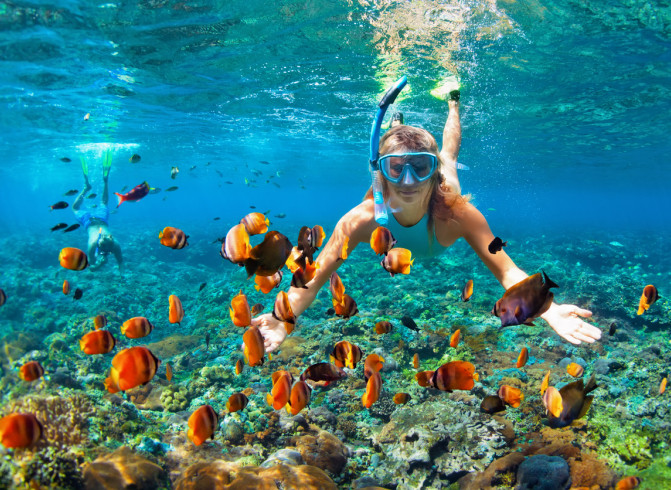 Snorkeling in the Florida Keys
09/03/2018
Whether you are an experienced underwater adventurer or you are new to life below the sea, the Florida Keys offers some of the most epic snorkeling opportunities. ..
Our gorgeous archipelago is home to the only living coral barrier reef in the continental United States that is also the third largest coral barrier reef in the world. Take advantage of this magnificent opportunity to slip into a pair of fins and experience first hand the vibrant colors of parrot fish, blue tangs, yellowtail snapper, and a host of other impressive tropical fish. Enjoy a pleasant boat ride or seaplane to the Dry Tortugas, located just 70 miles west of Key West. The pristine shallow waters are only 5 to 15 feet deep and house a variety of tropical fish, corals, and more. Four designated snorkeling areas surround the island, each with their own unique charm. From reefs to ruins to wrecks, no two snorkeling trips will ever be the same. Savor the aquatic moments while you observe Mother Nature's stunning underwater show.
Read More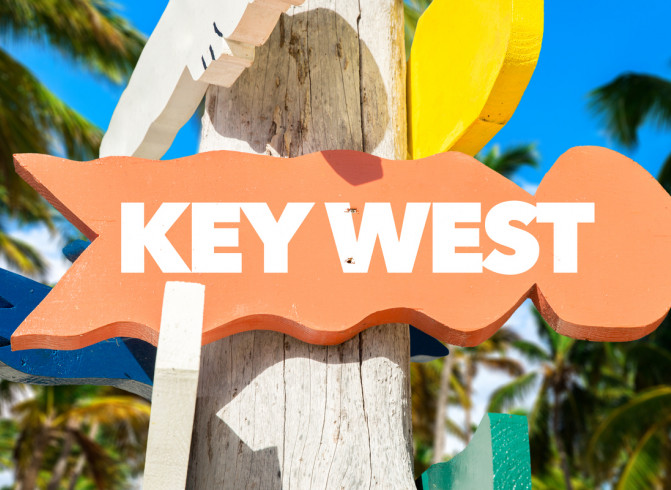 Lively Key West
08/06/2018
When traveling to the southernmost point in the United States, it's important to remember that things are likely to get a little exciting. After all, the weather is gorgeous and everything is at your fingertips. ..
When traveling to the southernmost point in the United States, it's important to remember that things are likely to get a little exciting. After all, the weather is gorgeous and everything is at your fingertips. Incredible water sports, vibrant nightlife, fascinating historical sites, and charming pastel-colored architecture create a vibe like no other. Duval Street is one lively lane of restaurants, bars, and boutiques. Stop by Sloppy Joe's, one of Ernest Hemingway's favorites before taking a tour of his tropical plantation-style home that is still inhabited by friendly six-toed cats. Imagine the writer sitting at his large wooden desk, watching palm trees sway in the breeze while petting one of his many fluffy felines. We think walking tours are the most authentic way to experience the island's stunning homes, gardens, and courtyards. Test the waters and book a ghost tour if you are feeling spontaneous. Key West is characterized by quirky personas and an intriguing, peppered past. There is even a tombstone in Key West City Cemetery that jokes, "At least I know where he's sleeping tonight." This type of laid-back humor is what keeps visitors coming back year after year. Get into an island state of mind and surrender to the natural beauty and lively atmosphere.
Read More
A One-of-a-Kind Stock Island Experience for Animal Lovers
07/02/2018
You might not expect to spend one of the most delightfully memorable days of your vacation on the grounds of the detention center. In fact, it might sound like a vacation gone wrong, but that's not the case at the Monroe County Sheriff's Office Children's Animal Farm...
Started in 1994 as a haven for homeless wildlife, the farm has since evolved into a wonderful program for inmates to acquire constructive work positions, as well as a beloved Stock Island attraction—home to 150 different animals. It truly is something special, with everything from conventional farm animals to exotic species. Here, you can pet the hard shell of African Spurred Tortoises, give kisses to an alpaca, and meet Mo the sloth, the farm's most well-known animal.
This completely free and wonderfully educational farm is open to visitors on the second and fourth Sunday of each month from 1 to 3 p.m., and group tours can be made by appointment. You won't want to miss it.
Read More